How to Negotiate Fee Increases with Insurance Companies
There are times when you will want to negotiate increases in reimbursement for your practice's fees, like whenever CPT, diagnostic, and behavioral health billing codes change and/or are updated. Your contract should contain a list of all covered codes and the amount you will be reimbursed by the insurance provider when using those codes for billing.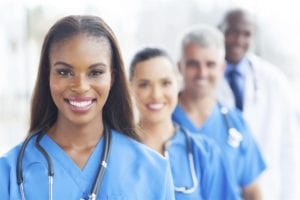 In the event you have existing contracts, it never hurts to sit down, read through them, and verify the information they contain. Sometimes, while you are reviewing contracts, there is always the possibility it could contain codes that are no longer valid and should be updated to reflect the currently accepted CPT codes. In addition, this opens the opportunity to renegotiate the terms of the contract with the insurance provider.
. It is not uncommon for different practices to have differences in reimbursement rates for similar treatments and services. The reason for this has to do with how the practice negotiated their original contract. If they simply accepted the first proposal, chances are they are being reimbursed less than another practice that opened discussions and did not sign the contract until they were satisfied with the rates.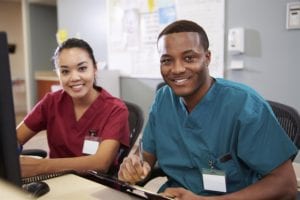 The next time you are negotiating fee structures and reimbursement rates with insurance providers, take the time to implement the following tips to potentially secure fee increases:
Never sign a contract you are not happy with, even if there are only a few items you do not like. Insurance companies are in business to make money, so their initial reimbursement amounts tend to be lower to ensure they make a larger profit. By refusing to sign the initial agreement, it could result in the insurance company offering a higher reimbursement rate.
2.) Insist on higher rates for highly demanded services in your area. In areas where psychiatrists and psychologists are in high demand, but there is a limited number of people practicing, you might be able to ask for higher fees for your treatments and services. Let the insurance company know if you specialize in working with certain patient populations, for example with children, the elderly, or LGBT.  Let them know if you speak a foreign language.  Insurance companies sometimes pay more if you have special skills and expertise. If the insurance provider refuses to negotiate, you have options. While you might have tried to get higher fees, sometimes certain insurance companies simply refuse to budge. In these cases, simply say you have thought about it and changed you mind about accepting the terms of the last offer. The other option is to terminate the contract following the procedures detailed in your current contract. Sometimes the insurance company will offer more favorable fees if you are formally requesting to cancel the contract agreement.
Take time to read/review all contract changes/proposals before you sign it. You need to verify the contract is not in conflict with your malpractice coverage, and that you understand every aspect of it, including any addendums and attachments. It never hurts to have a lawyer review the contract, too.
If you are looking for claims processing, collections assistance, and other services for your mental health practice, contact Psychiatric Billing Associates today at 800-650-6334, extension 947 to learn more about how we can help you.