Do Insurance Companies Cover Teletherapy?
In recent years, largely in part to advances in technology, the Internet, and security when connecting online, people are starting to request to have access to their mental health professionals via teletherapy either through Skype, other live services, or over the telephone with video enabled through their computer.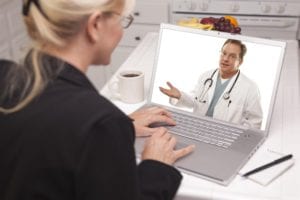 For psychiatrists, psychologists, and therapists, the problem with honoring teletherapy requests is whether insurance companies will reimburse the costs of sessions. Unfortunately, there are still many insurance providers who could potentially deny claims submitted for teletherapy services.
In some cases, the individual has to submit their own claims and pay for the services out of their own pocket. Further complicating the matter are the recent changes in CPT billing codes and how to correctly submit claims to those insurance providers that reimburse for teletherapy sessions. Even still, the benefits of teletherapy for people who live in areas where there are shortages of qualified mental health practices opens up opportunities to get the help they need.
Many states' governments are also starting to realize the benefits teletherapy can provide people. Currently there are sixteen states where insurance companies are required to cover teletherapy sessions. The number of states adapting and updating their state-mandated insurance coverage for this service is expected to continue to increase in the future.
In cases where insurance companies will not cover the costs of teletherapy for some people, they might be willing to pay for sessions themselves. The costs for sessions conducted in this manner offer the same benefits of face-to-face sessions, along with:
Flexibility in Session Scheduling
Perfect for People Who Are Home-Bound
Provides the Option for Therapists to Continue to See Patients Even if They Move
Allows People to Obtain Mental Health Services from the Comfort of Their Home
Before you start conducting and implementing teletherapy services at your practice, there are several things you need to do to protect your patients and you. First, check with the insurance companies you have contracts with to see if they provide reimbursements for this type of treatment.
Next, confirm with your mental health billing service what billing codes they would need to use, and the current rates you would be paid. In addition, take the time to verify teletherapy sessions are compliant with HIPAA (Health Insurance Portability and Accountability Act) and other federal laws. The last thing you want to experience is being investigated and fined for HIPAA violations which could range from $100 to as much as $1.5 million.
Currently, there are more than fifty different teleconferencing and video services that are HIPAA-compliant. Before launching teletherapy services, take the time to confirm your preferred video service is HIPPA-compliant, which is often a great selling point for people who might be interested in conducting sessions via videoconferencing over the Internet.
For assistance with filing claims, claims processing, resolving rejections, collections, and more, contact the experts at Psychiatric Billing Associates by phoning 800-650-6334, extension 947, today.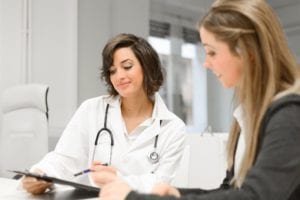 Source:
https://pocketsense.com/list-of-major-health-insurance-companies-3887733.html