Stalled Mental Health Bill Finally Passed by the House
In 2012, United States Representative, Tim Murphy (R-Pennsylvania), who is also a clinical psychologist, introduced Helping Families In Mental Health Crisis Act (House Bill H.R. 2646) to reform the mental health system and increase the amount of federal funding for various mental health programs. While Murphy's efforts have been ongoing, the bill has been delayed on several occasions for various reasons along the way.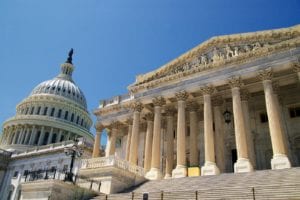 However, with the recent string of shootings by individuals in major cities, including those that recently took place in Orlando and Dallas, the House finally decided to move ahead with its first steps in reforming federally funded mental health programs. It is worth noting the reforms have not occurred for several decades.
House Bill H.R. 2646 was co-sponsored by U.S. Representative, Bradley Byrne (R-Alabama). Byrne's support of the bills was largely related to his grandfather being killed by a person suffering from mental illness. The bill was modified in efforts to initial changes to the system and passed the House with a majority vote of 422 to 2 on July 6, 2016. The objective of the bill is to help ensure those with severe mental illnesses such as schizophrenia, bipolar disorder, and major depression to have access to treatments and services in efforts to avert future tragedies.
In order to gain support for the bill, it had to be separated from gun control reforms. Even still, the bill ensures money will get to the patients who need it most, through federally funded mental health programs, and not get tied up in bureaucracy, according to Byrne.
The legislation addresses the treatment and care of patients with severe mental illness in several ways:   empowering families to work with doctors and mental health professionals to be part of the front-line care delivery team; fixing shortages of inpatient beds providing more psychiatric hospital beds, instead of expensive emergency rooms, for those experiencing a mental health crisis and in need of immediate inpatient care.  The new law would reach underserved and rural populations with tele-psychiatry to link pediatricians and primary care doctors with psychiatrists and psychologists in areas where patients don't have access to mental health professionals.
One of the more beneficial changes is the focus on providing alternatives to institutionalization to those with serious mental illness to get into treatment, especially when they are unable to understand the gravity of their condition and cannot voluntarily seek out care. This would reduce the rate of imprisonment, homelessness, substance abuse, and costly ER visits.  The government would expand crisis intervention team training for law enforcement, so patients are treated in the healthcare system and not warehoused in the criminal justice system.
With the new law, there is an increase in requirements for private insurance companies to cover mental health treatments and care, just like they currently do for physical health treatments and care. In addition, for people with Medicaid coverage, the bill now allows for –same day billing for mental health and primary care of the same patient.  This helps primary care doctors on the front lines to coordinate more closely -and quickly- with behavioral health providers.
Next, the bill must pass the Senate in order to move forward, but with this being an election year, and the fact July 15th was the end of the current Senate session, there is going to be a tight timeline if the bill is to be passed this year. The Senate meets again in September, but only for one month, and then does not meet again until after the elections in November.
In the meantime, while we wait to see if the bill passes the Senate, you can get help with your mental health medical billing and related services by calling Psychiatric Billing Associates at 800-650-6334, extension 947. We offer assistance with collections, claims processing, and more.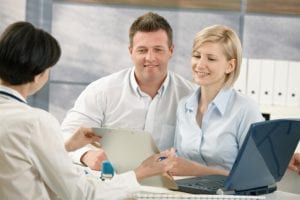 Source:
https://lagniappemobile.com/mental-health-bill-passes-house/